Halloween is just around the corner, and it's time to get into the spooky spirit! Whether you're planning a haunted house extravaganza, a festive front yard display, or simply want to add some eerie charm to your home decor, trendy Halloween skeletons and pumpkins are a must-have. But with the demand for these spooky delights soaring, finding them in stock can be a challenge. Fret not! In this blog post, we've scoured the web to bring you a list of online shops where you can find trendy Halloween skeletons and pumpkins that are in stock for 2023. Plus, we've got some exclusive coupons and deals to help you save some scare-tastic cash!
1. Home Depot:
Home Depot offers an extensive range of Halloween decorations from various sellers. You can browse through countless options for skeletons and pumpkins and even read reviews to ensure you're getting quality items.
Shop this 5 ft Halloween Posable Skeleton Hanging Décor with LED Eyes for just $14.98 only!!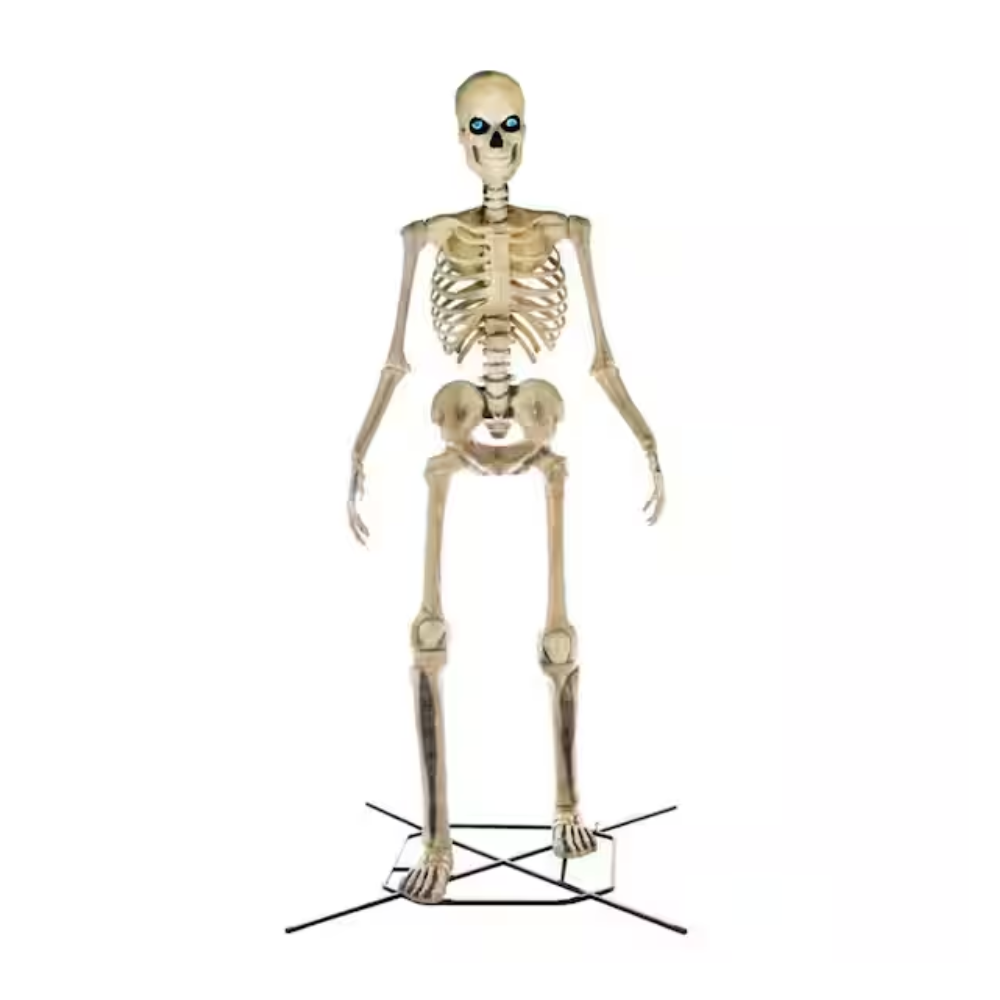 2. Spirit Halloween:
Spirit Halloween is your one-stop shop for all things Halloween. They offer a wide range of trendy Halloween decorations, including spooky skeletons and pumpkins. Check out their 6 Ft Grim animatronic Skeleton. This Grim Skeleton animatronic will send a chill down your spine this Halloween while using a combination of six different servo motors to move the different parts of his body including his arms, torso, head, and eyes. Grab it for just $299.99!!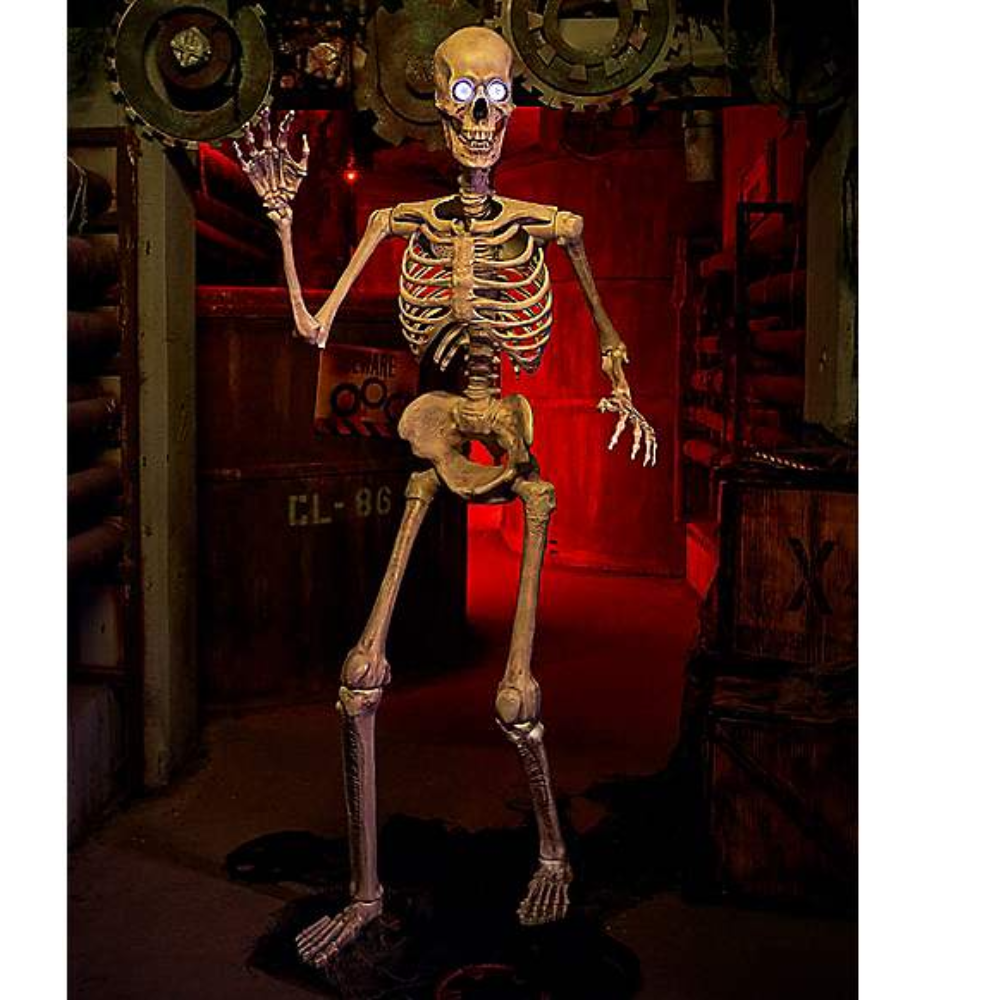 3. Grandin Road:
Grandin Road is known for its stylish and high-quality Halloween decor. They have an impressive selection of skeletons and pumpkins to elevate your Halloween game. Get their 5′ Feet Skeleton figure which is realistically scaled, easily dressed today, and is on sale for just $62.65!!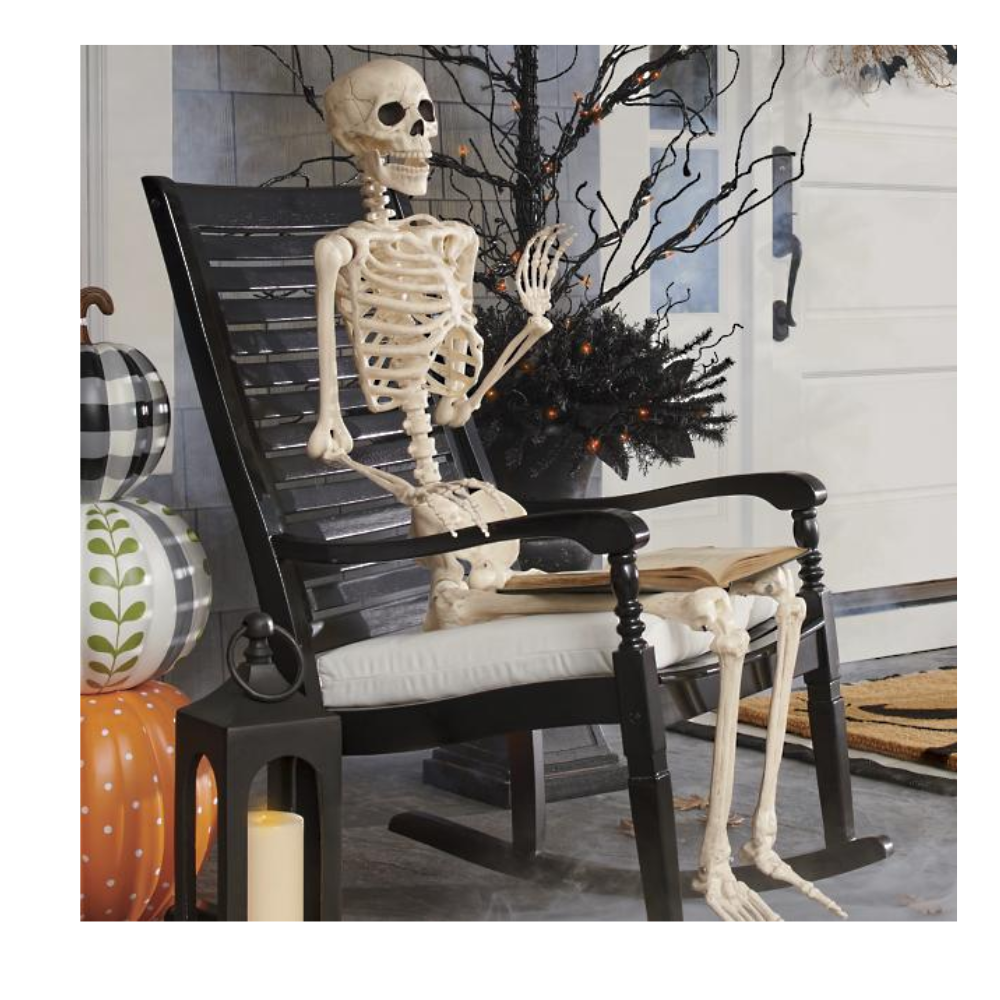 4. Target:
Target is not just for everyday shopping; it's a great place to find trendy Halloween decorations. They have a wide variety of skeletons and pumpkins to suit any style and budget. Get this Halloween Pumpkin Head Led – One Figurine 9.5 Inches – Light-Up Skeleton Polyresin, Multicolored with a 10% discount. Grab it for just $46.98!!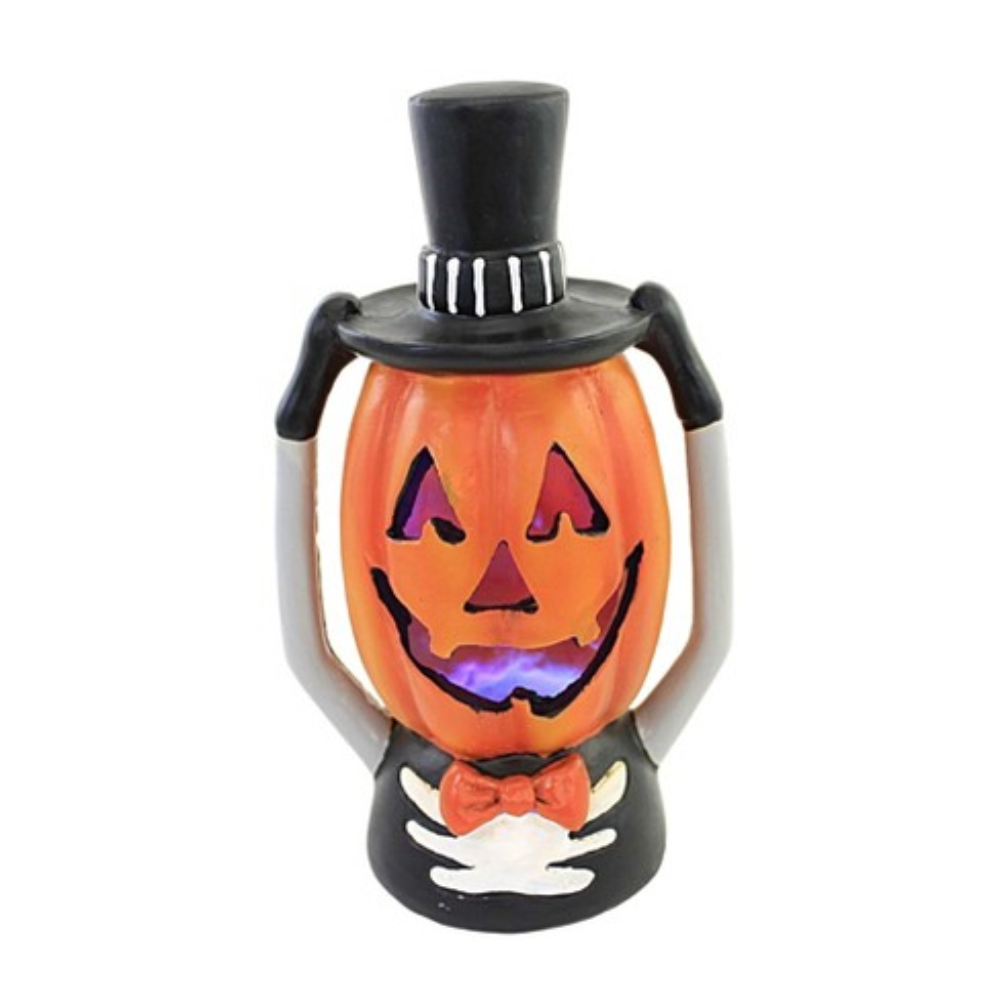 5. Etsy:
For unique and handcrafted Halloween decor, Etsy is the place to be. You can find a plethora of talented artisans who create one-of-a-kind skeletons and pumpkins that will make your Halloween display stand out. Check out this 5 Ft. Life-Size Posable Skeleton Plastic Prop Haunted House. Get it for just $79.99!!
6. HalloweenCostumes.com:
While primarily known for costumes, this site also offers a great selection of Halloween decorations, including skeletons and pumpkins. You might just find the perfect addition to your spooky setup here. Get this Lifesize Realistic Poseable Skeleton Halloween Prop with 17% savings. Grab it for just $49.99!!
Exclusive Coupons & Deals:
Spirit Halloween: Use code "SHIP40" to get free shipping on orders worth $40. Expires on October 31st.
Grandin Road: Enjoy free shipping on orders over $50 with code "FREESHIP".
Etsy: Many Etsy sellers offer special discounts during the Halloween season, so be sure to explore the site for deals.
Halloweencostumes.com: Get 10% off your order with code "SCARY10".
Home Depot: Keep an eye on Home Depot's daily deals and discounts, especially during the Halloween season.
This Halloween, don't let the fear of missing out on trendy skeletons and pumpkins haunt you. These online shops have you covered with a spooktacular selection. Remember to use our exclusive coupons and deals to save while you shop. With the right decorations, you'll have the most frighteningly fabulous Halloween display in the neighborhood. Happy haunting!