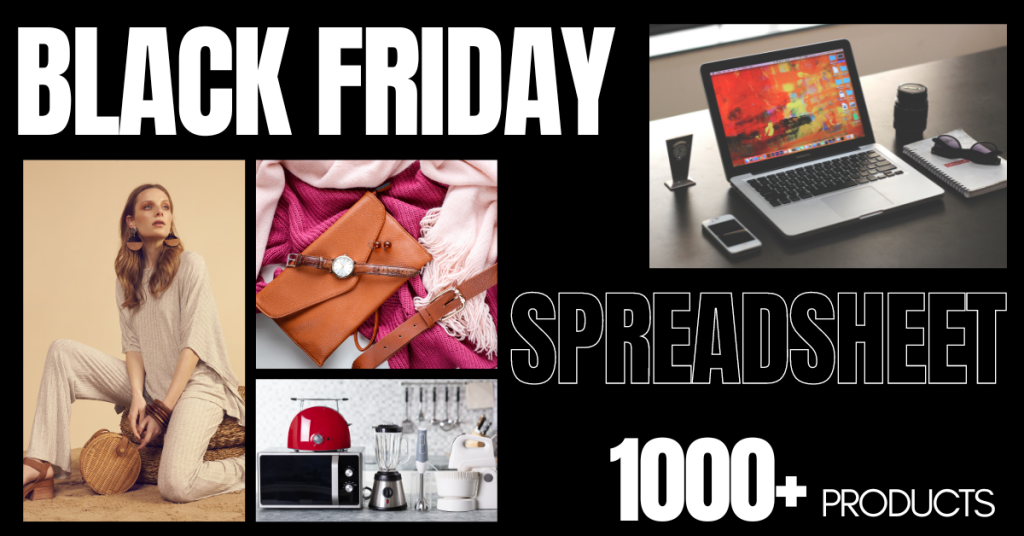 Black Friday is around the corner. Instead of wasting your time searching for pieces of ads and deals here and there on internet, sit back and save your money and time by using our killer spreadsheet!
Black Friday Sales 2023 Spreadsheet
CouponX Blog got you the handy Black Friday Deals Spreadsheet with over thousands of special offers, discounted prices of products from all major shops. We work all the time to update this sheet whenever the popular stores updates or add new deals or ads. Every time a new Black Friday deal is revealed, the list will expand during the course of the holiday season. Keep checking back frequently to stay updated on all of our most recent low-price finds as new ad scans and discounts are uploaded.
What's in Black Friday Spreadsheet?
For this Black Friday 2023 we're gathering deals and offers from all the best retailers all such as Walmart, Best Buy, Home Depot Nordstrom, Costco, Wayfair, Lowe's Nordstrom, Bloomingdale's and more!
Check out more deals from Macy's this Black Friday 2023 here
Enjoy up to 50% Off saving this Black Friday at Walmart
Save at Best Buy this Black Friday 2023 with top deals we've picked here
Get the best prices for Apple Products with Ultimate Apple Selection here

Some of the listed categories are:
● Black Friday Apple Deals
● Black Friday Video Games Deals
● Black Friday Furniture Deals
● Black Friday Cookware Deals
● Black Friday Home Appliances Deals
● Black Friday Bedding Deals
● Black Friday Laptops Deals
Stay tuned and save our Black Friday Spreadsheet 2023 to see all the latest updates. Let the savings begin! Open it now to get access to early deals, and keep an eye on new deals, which we're adding for you every day!