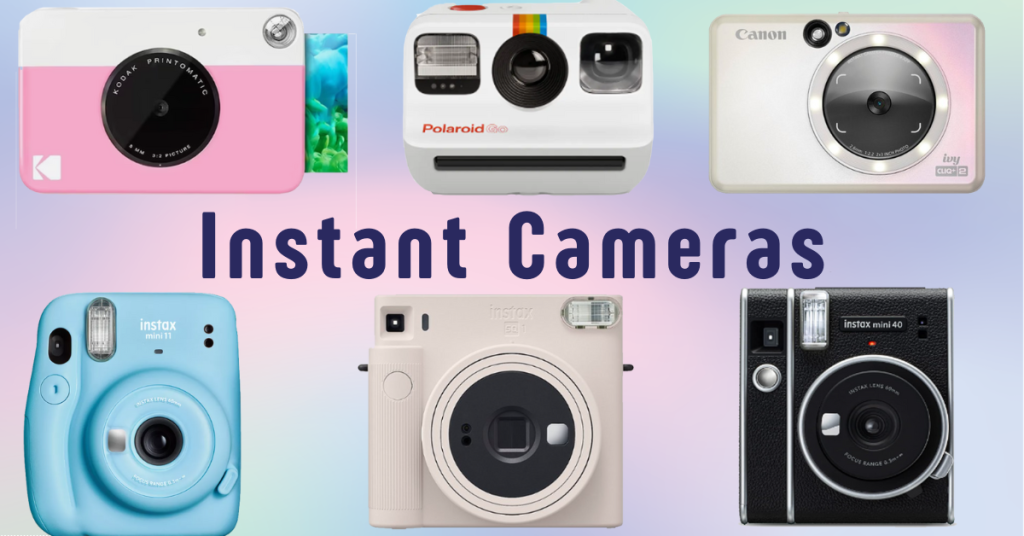 Instant cameras offer a unique blend of nostalgia and modern convenience. Key features to consider when shopping for the best instant cameras include brand options like Polaroid, Canon, Fujifilm, HP, and Kodak. They deliver instant gratification by producing physical prints of your photos right after capturing them. This is perfect for scrapbooking or sharing memories with loved ones.
Look for models with easy-to-use controls, various shooting modes, and a built-in flash for versatility. Many also come with creative filters and double exposure capabilities for artistic flair. During sales and discounts, you can save significantly while embracing the joy of immediate photo gratification. Don't wait – buy now to capture and relive moments effortlessly at CouponX Blog.
Polaroid 600 Camera – Malibu Barbie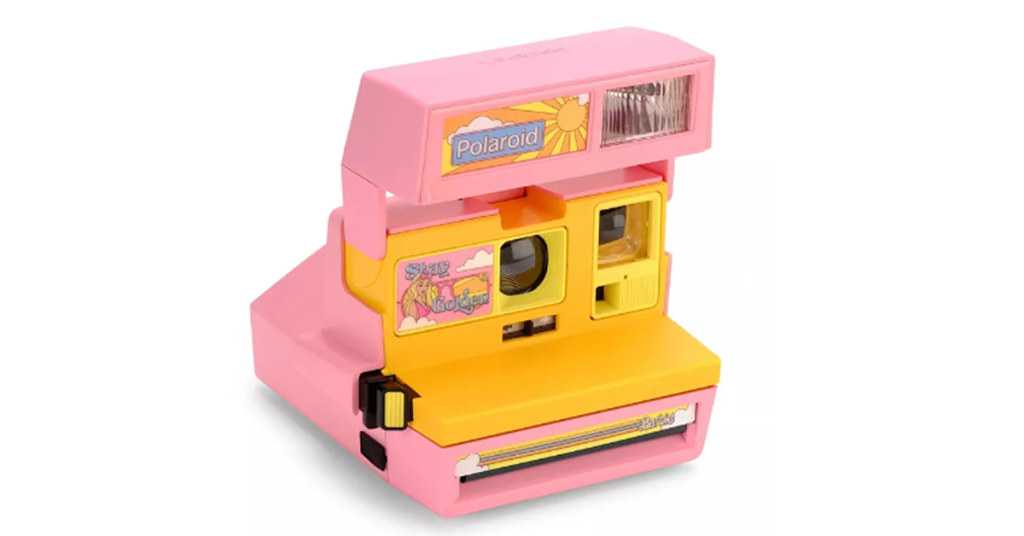 It features a sticker sheet for customization and is cleaned, serviced, and tested by Retrospekt. It uses Polaroid 600 instant film, has a fixed focus, automatic exposure control, and a built-in flash. The camera comes with a user manual, a 90-day limited warranty, and is made from acrylonitrile butadiene styrene plastic, making it easy to wipe clean.
SAVE: $45
DEAL PRICE: $125.99
Polaroid Go Analog Instant Camera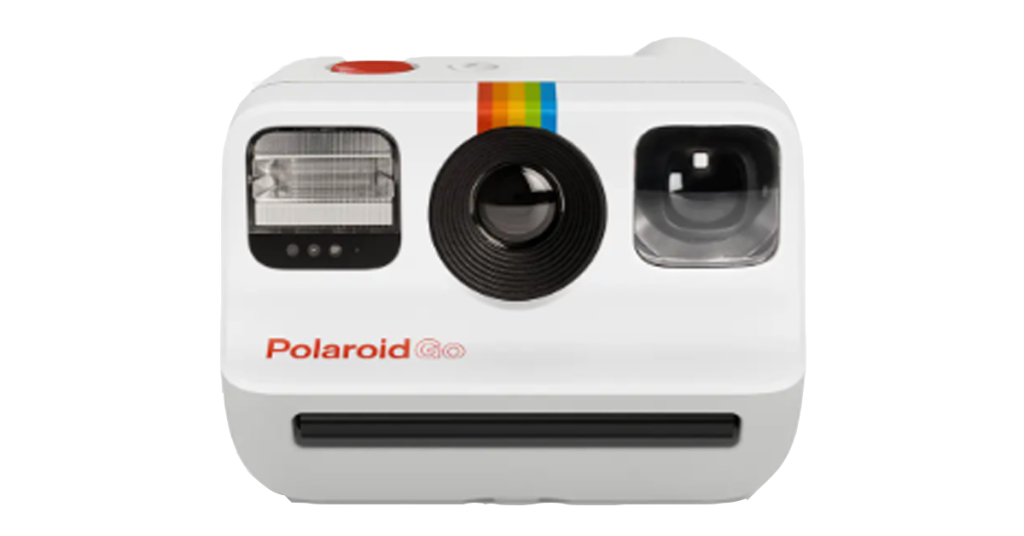 The Polaroid Go camera is a portable, wearable model with the beloved features of classic models in a smaller size. It offers creative options like double exposure and a reflective selfie mirror, along with a self-timer. It comes with a high-performance rechargeable battery and includes the camera, USB charging cable, wrist strap, quick-start guide, and safety booklet. Free shipping is available.
DEAL PRICE: $99.99
Canon Ivy CLIQ+2 Instant Film Camera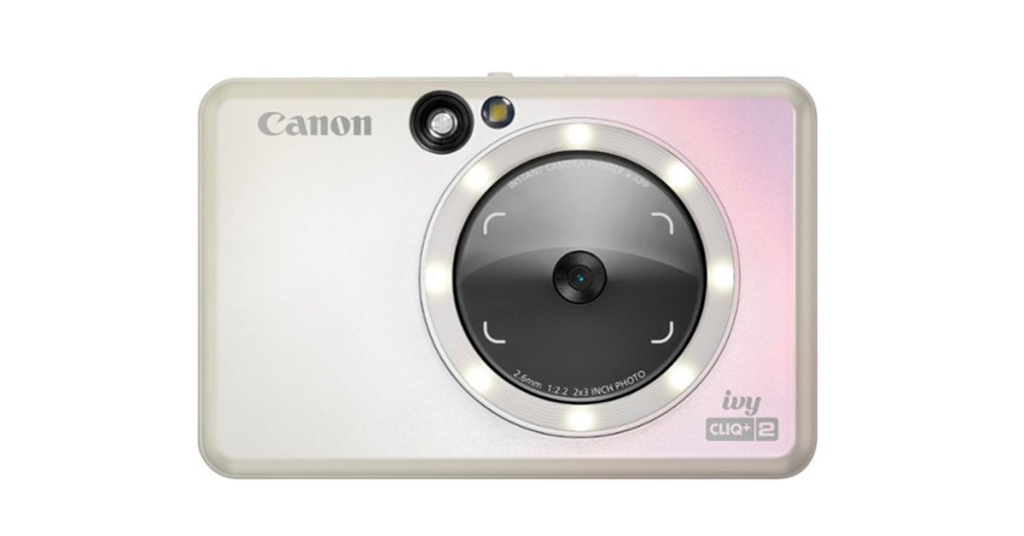 The Canon IVY CLIQ+2 is a portable instant camera printer that shoots, edits, and prints 2″x3″ photos with peel-and-stick backing. It features a large selfie mirror, LED ring light, and creative filters. It also has a MicroSD card slot for photo storage. The package includes the camera, ZINK photo paper, charging cable, wrist strap, and a quick start guide.
DEAL PRICE: $129.99
Fujifilm – Instax Mini 12 Instant Film Camera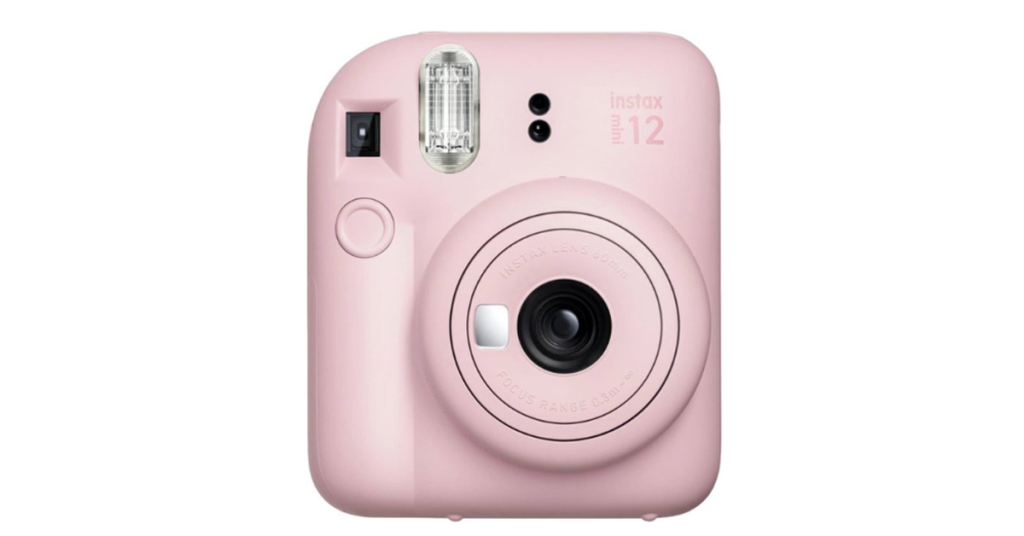 The Instax Mini 12 instant camera offers easy operation with a twist-on/off lens, powered by 2 AA batteries. It boasts a compact design in 5 colors, close-up mode, automatic exposure, autofocus and flash control. It's compatible with Instax Mini film, producing 2" x 3" instant photos in 5 seconds. The package includes a built-in selfie mirror, hand strap, user manual, and 2 AA batteries.
SAVE: $10
DEAL PRICE: $69.99
Fujifilm Instax Mini 40 Instant Camera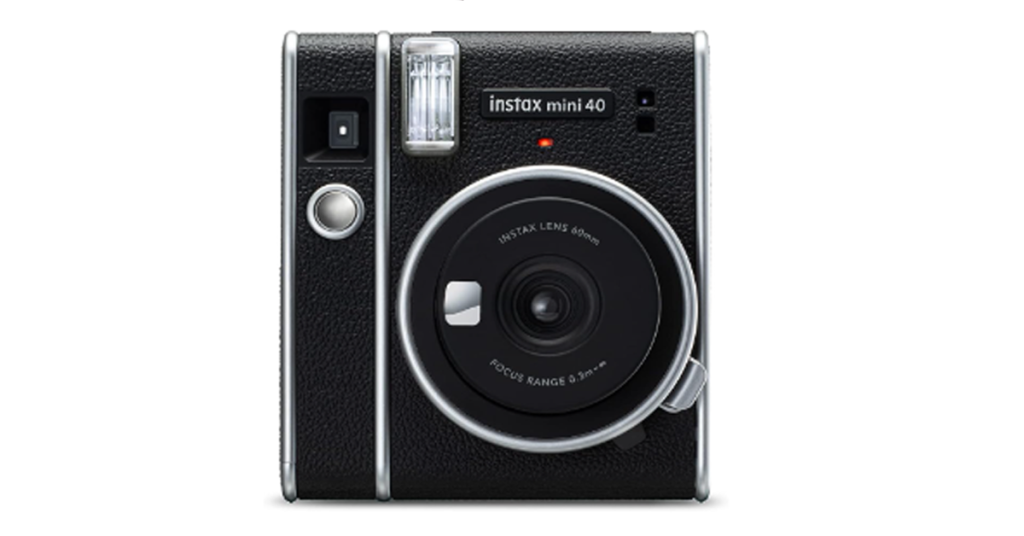 The Fujifilm INSTAX MINI 40 instant camera features a classic, deluxe design with silver accents. It offers built-in automatic exposure for perfect pictures, one-touch selfie mode with a mirror, and uses INSTAX MINI instant film for credit card-sized 2" x 3" photos. The package includes the camera, hand strap, user manual, and 2 AA batteries.
SAVE: $10
DEAL PRICE: $89.94
FujiFilm Instax Mini 11 Instant Camera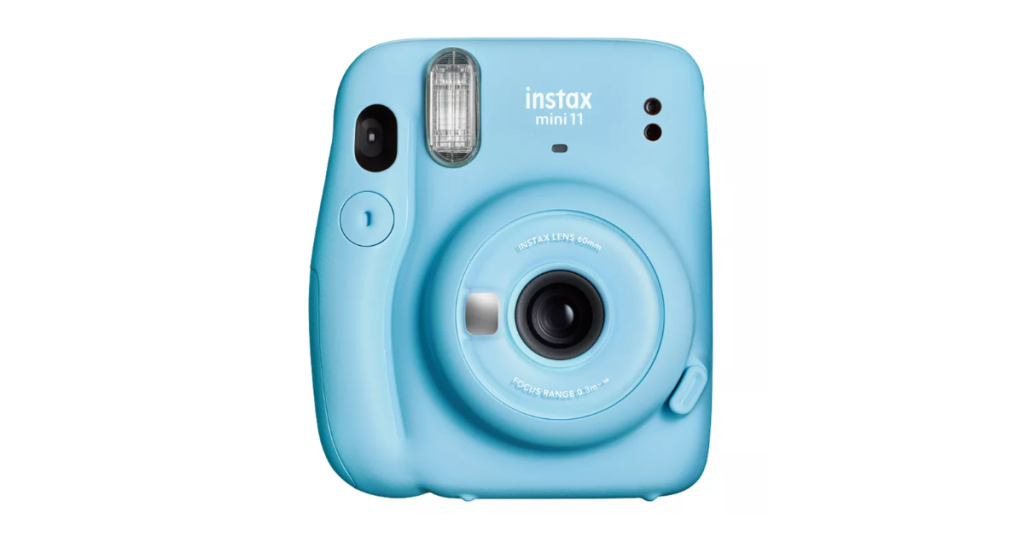 The FujiFilm Instax Mini 11 Camera is designed for instant picture-taking. It includes the camera, two shutter button accessories, a wrist strap, and comes in various models. The camera operates with two included AA batteries and is backed by a 1-year limited manufacturer's warranty. Buy now to save $38 off for a limited time only.
SAVE: $38
DEAL PRICE: $38.49
Fujifilm – Instax Square SQ1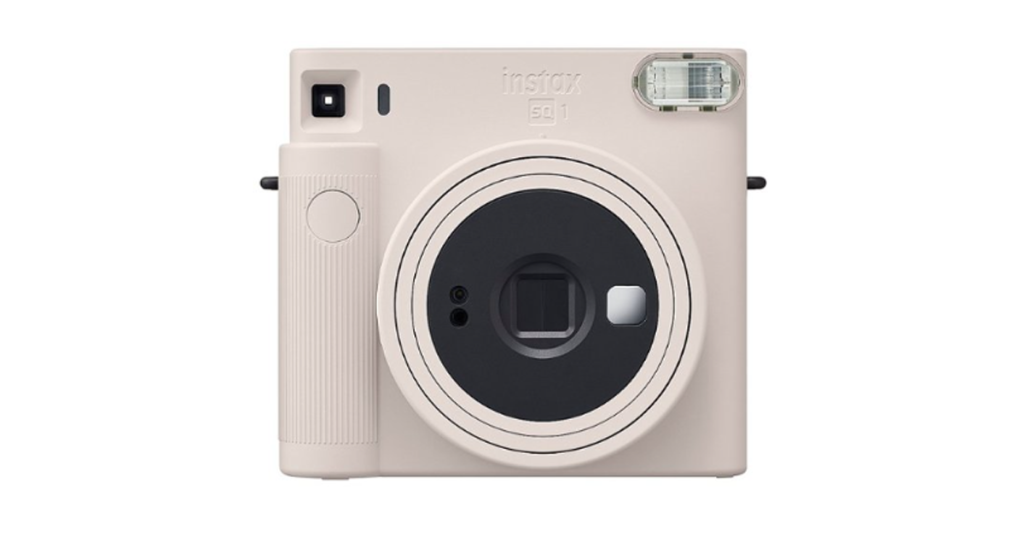 The Fujifilm Instax Square SQ1 offers a modern design, compact portability (weighing around 1 pound), and automatic exposure control for great photos in various lighting conditions. It includes a built-in selfie mirror, uses high-quality 2.4″ x 2.4″ film, and operates with ISO 800 speed. The package details are not mentioned in the provided text.
DEAL PRICE: $119.99
Kodak 5 Mp Camera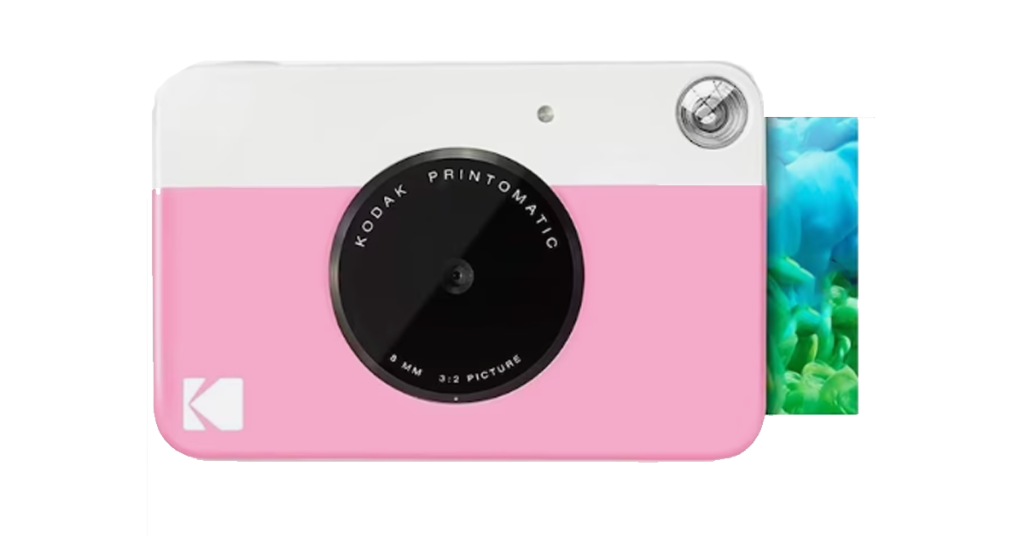 The Kodak Printomatic Camera offers an all-in-one photography solution with a powerful 5MP sensor and f/2 lens. It prints 2×3″ photos instantly on Kodak Zink Photo Paper, no ink or film needed. The camera is compact, available in fun colors, and allows shooting while printing. It has a light sensor for flash in low light, and photos are smudge-proof, water-resistant, and tear-resistant.
DEAL PRICE: $49.99
HP Sprocket 2-in-1 Camera Printer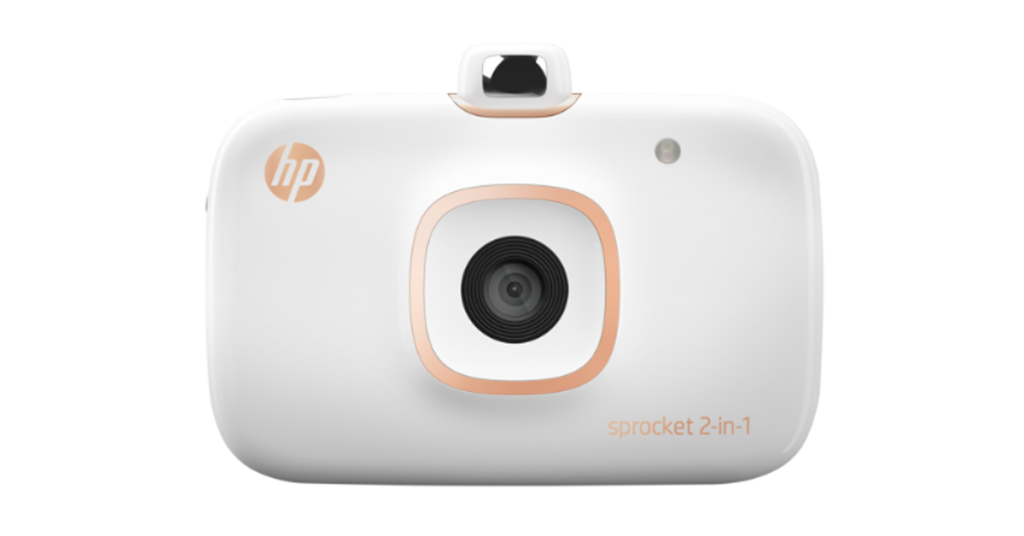 The HP Sprocket 2-in-1 is a portable photo printer and camera combo that comes with various accessories, including a travel case, 10 sheets of photo paper, USB cable, dual USB charger, 8GB SD card, and a 3′ crystal glass frame. It's the size of a cell phone and allows instant photo printing with Bluetooth connectivity through the HP Sprocket app.
DEAL PRICE: $76.99
KODAK Smile Classic Digital Instant Camera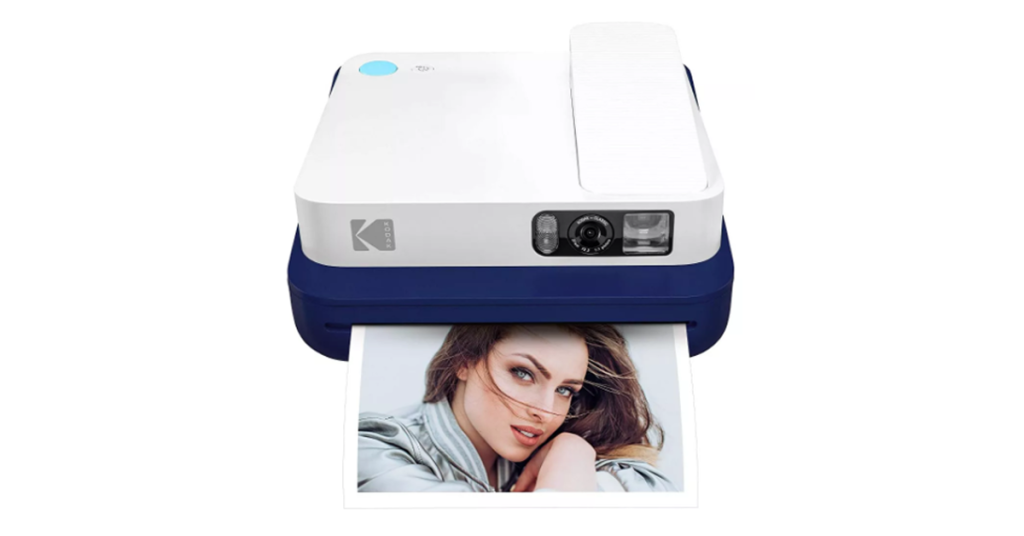 It uses Zink zero ink technology for waterproof photos and includes features like a 10-second timer, rechargeable battery, automatic focus, microSD compatibility, and Bluetooth connectivity. It combines a vintage-inspired design with a built-in ZINK printer and pop-up viewfinder. The camera package includes a micro USB charging adapter, a starter pack of ZINK Photo Paper, and a quick start guide.
SAVE: $30
DEAL PRICE: $149.99
Discover amazing discounts on instant cameras at CouponX Blog. Capture memories in style without breaking the bank. Hurry, these deals won't last long!